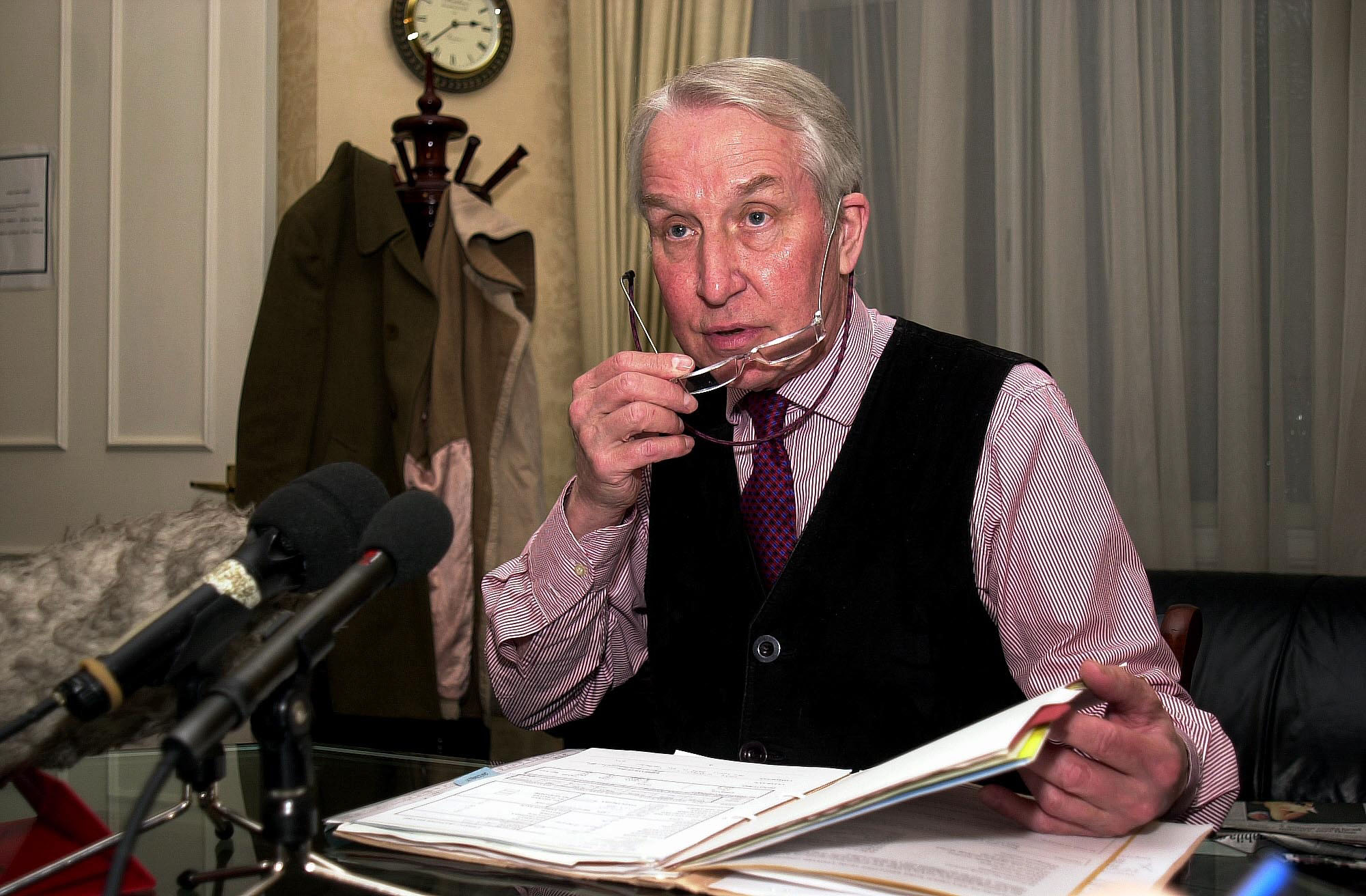 Ian Craft, photographed at a press conference in 2001 defending egg donation treatment in a 56-year-old patient.
ESHRE saddened by the death of one of the true pioneers of IVF.
The ESHRE community has expressed its sadness to learn of the death of Professor Ian Craft, one of the true pioneers of IVF. Professor Craft died suddenly and unexpectedly at his home in London on 3 June.

Although it is today a dubious distinction, Professor Craft's group, originally founded in London as the UK's first IVF service within the NHS, was responsible in 1982 for the world's first twin births in IVF, followed by triplets in 1984. He was also the man to bring ICSI to Britain, for which he was the first to receive a licence from the HFEA. But perhaps his greatest lasting legacy was in his work with buserelin for downregulation in IVF. Until then, many IVF cycles were necessarily cancelled because of an early surge of LH and spontaneous ovulation. With uptake of downregulated cycles, birth rates virtually doubled over night.

Ian Craft would be the first to describe himself as something of a maverick in IVF, and he was never far from controversy. However, in his many interviews - such as when defending himself against criticisms of treating older women - he always emerged as respectful of his patients and committed to treating them individually and on their own merits.

Professor Craft spoke at many ESHRE training meetings and was a regular at the Annual Meetings, always keen and supportive with young members. He was a lasting friend of Professor Joyce Harper, a former Chair of ESHRE's PGD Consortium and head of his embryology lab from 1988 to 1992. Over the last two years, says Joyce, Professor Craft had found a new lease of life and regularly attended the opera, ballet and theatre, catching up with many old friends.