BARCELONA: EIM CONSORTIUM
Eight million IVF babies since the birth of the world's first in 1978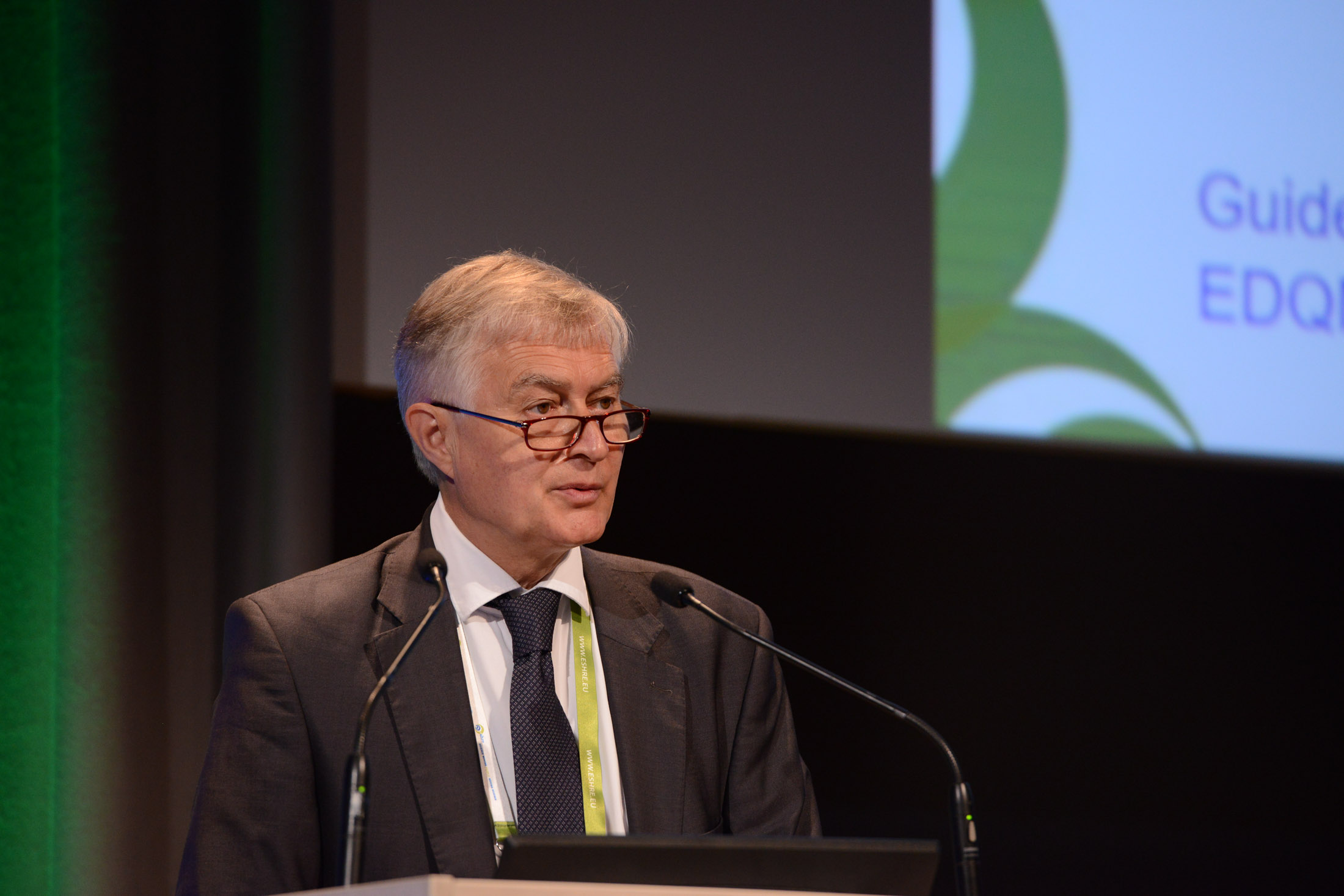 The latest registry reports from ESHRE's EIM Consortium and from ICMART show that delivery rates remain steady and that frozen embryo transfers are almost as successful as fresh. Sophie Goodchild reports.
The age of IVF which followed the birth of the world's first test-tube baby 40 years ago has now witnessed the birth of more than 8 million babies. This number, said David Adamson presenting his ICMART report in Barcelona, is an estimate based on all cycles submitted by regional registries for 2014 and representing around 70% all treatments performed. Missing from the figures are data from China, which said, Adamson must also be considered the world's number one provider of IVF, with an estimated 600,000 cycles performed each year. Also missing from the audit are data from more than 1000 clinics in India, many of them small. The world leader in reported cycles is Japan, with a record of 392.000 reported cycles for 2014.

Adamson said the ever increasing number of IVF births throughout represent another steep rise in the cumulative use of IVF in the treatment of infertility. "Based on ICMART's annual collection of global IVF data, it's estimated that since Louise Brown's birth in 1978 over 8 million babies have been born from IVF around the world," he said.

Europe, as ever, remains the greatest worldwide provider of IVF, representing almost half all global cycles. In Europe, Spain is the most active ART country, carrying out a record 119,875 cycles in the latest EIM report also presented in Barcelona. Russia comes next (110,723 cycles) then Germany (96,512) and former front runner France (93,918).

The EIM report represents the largest and most accurate snapshot of ART in Europe. It covers a total of almost 800,000 treatment cycles performed in 2015, and 157,449 babies born. This does not include data from the UK which has yet to submit its figures but usually performs around 600,000 treatments a year.

The findings highlight a number of trends, notably the continuing preference for ICSI over IVF for fertilisation. This pattern - in which around two-thirds of all cycles are ICSI - is being replicated worldwide but for the past few years appears to have plateau'd.

Christian De Geyter presenting the EIM data said pregnancy rates also appear to have stabilised in Europe - at around 36% for both IVF and ICSI as measured per embryo transfer, with higher chance of success with five-day-old embryos than three-day. However, said De Geyter, frozen embryo transfer is a rapidly growing procedure, with success rates "rapidly catching up" with fresh. Egg donation pregnancy rates also continue to rise, with the figure now around 50%. De Geyter said the widespread introduction of freezing by vitrification has "revolutionised" egg donation treatments to represent '
"the biggest upwards movement" in ART.

The EIM report highlights how the rate of twin pregnancy continues to decline in Europe - to around 14% in 2015, reflected in a continued rise in the rate of single embryo transfers from 11% in 1997 to 38% in 2015.

Embryo freezing too is also increasing in efficacy and volume, such that a freeze-all strategy was cited by both De Geyter and Adamson as a complicating challenge in data collection. Global results show that the number of freeze-all cycles increased by 53% to 2014, with the majority (83,300) reported from Japan. In Europe uptake of a freeze-all approach increased by 7% on the previous year.

The findings continue to show that the availability of ART remains very patchy in Europe. A study calculated the global need was around 1,500 cycles per million population per year, yet Austria and Italy offer considerably fewer than this while Denmark and Belgium offer more than 2,500.