FIGO CONGRESS
ESHRE active at FIGO's latest world congress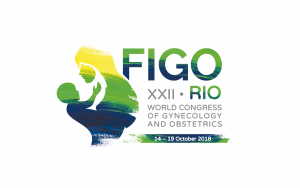 Published 18 October 2018
Frank Broekmans reports on a main-programme session organised by ESHRE's SIG Reproductive Endocrinology; reproductive medicine a prominent feature of the congress
ESHRE reaffirmed its collaboration with FIGO with a main-programme session at its XXII World Congress in Rio de Janeiro in October. The session, organised for the first time by ESHRE's SIG Reproductive Endocrinology, was on 'The 21st Century Fertility Challenge: Female Reproductive Ageing', with four speakers covering current knowledge on ovarian reserve testing, the respective roles of expectant and interventional management, evidence for the best approaches towards fertility problems in older women, and obstetrical outcomes.

Despite the familiar belief that Rio is a sunshine dreamspot, the days were cloudy, frequently rainy, and even the spectacular statue of Christ the Redeemer stood constantly hidden in the mist. So the good news was in the lecture halls, and especially in ESHRE's session which was completely full (an estimated 220 attendance and queuing outside). The SIG RE faculty, consisting of Roy Farquharson, Efstriatos Kolibianakis, Filippo Ubaldi and Frank Broekmans, was very happy with this outcome, and with the lively discussion which followed each presentation.

With a Sunday precongress course organised by FIGO on 'New Avenues in Assisted Reproduction', with well known speakers on genetic embryo testing and fertility preservation, reproductive medicine was a notable feature of this congress. A total of five other sessions throughout the week presented topics on ART in general, follicle activation in early menopause cases, endometriosis and infertility surgery. As such, continued contributions from ESHRE will help raise the profile of reproductive medicine among the many international societies.