ACCESS TO ART
Many patients still denied fertility treatment on grounds of sexual orientation, health and income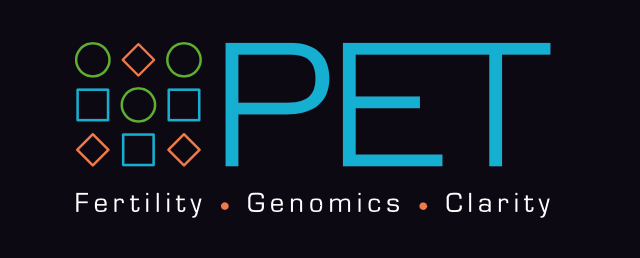 ESHRE organised a session at the virtual annual conference of the Progress Educational Trust on access to ART in Europe.
Published 19 December 2022
ESHRE hosted a session at the annual conference of the UK's Progress Educational Trust, the publishers of BioNews. The conference's overall theme was fair access to treatment, with the ESHRE session looking at disparities in funding and regulation in four European countries: Turkey, Belgium, Germany and Italy.
Restrictive policies and outdated laws which have not kept pace with social change are denying patients in some European countries equal access to fertility treatment. Bans on access to ART for unmarried people and those in non-heterosexual relationships, and the outlawing of egg donation are leading to significant disparities, according to evidence presented at the virtual annual conference of the Progress Educational Trust (PET), an independent UK-based charity, which among other activities publishes the online news service BioNews.

With ESHRE among the sponsors, the meeting's overall aim was to highlight the global barriers which stand in the way of fair fertility treatment for all, and to provide an update on progress to overcome them.

ESHRE hosted one session which, chaired by ESHRE's Chair Carlos Calhaz Jorge, explored how access to ART differs in Turkey, Belgium, Germany and Italy based on factors such as relationship status, gender identity and financial circumstances.

In his presentation, Andreas Tandler-Schneider said couples in Germany are forced to travel abroad for treatment because of the 1990 Embryo Protection Act, which continues to ban oocyte donation and embryo selection. Most fertility centres are 'working in a grey zone with outdated laws' which Tandler-Schneider described as 'unbearable', leaving Germany 'far behind' other countries on single embryo transfer rates.

Are there any changes likely to improve access to fertility treatment in Germany? The country's new centrist coalition has promised to improve financial support for IVF patients, and restrictions on egg donation and altruistic surrogacy will be looked into. But Tandler-Schneider, who heads the Fertility Center Berlin, feared the review by a special commission 'probably won't' result in change.

Barriers to treatment are even greater in Turkey and revolve around a ban on any third-party involvement, such as egg, sperm and embryo donation. Mete Isikoglu, from the Gelecek Centre for Human Reproduction, explained that the majority of people in Turkey follow Sunni Islam which has strict beliefs about gamete donation, which contrast with those of other Muslim countries such as Iran where Shia Islam dominates. Travelling abroad is also not an official option for Turkish couples – they and the clinic will be reported to the state prosecutor.

Reimbursement for ART is provided by the government, said Isikoglu, to those who fit the 'classic nuclear family model' - that is, heterosexual and in a 'legal' relationship, but couples with a child are not eligible. In his opinion, the situation is 'getting worse, not better' especially as many workers rely on the minimum wage which has been increased but remains low.

An overview of what might happen when a country has liberal reimbursement was provided by Diane De Neubourg from Antwerp University Hospital's Centre for Reproductive Medicine in Belgium. The majority (90%) of cycle-related costs are paid for (up to six) by Belgium's health care system, a policy coupled with a restriction in the number of embryos transferred and mandatory registration of fertility treatment cycles.

Data presented by De Neubourg show that increased reimbursement had led to increased live birth rates, and 'an elegant evolution' from multiple to single pregnancies, with multiple births now accounting for a small percentage (5%) of the total compared with over a quarter (27%) in the 1990s.

What has been surprising, said De Neubourg, are high drop-out rates for IVF, even in a setting of 'excellent reimbursement'. More than a quarter (26%) of patients in Belgium do not embark on the second IVF cycle, for reasons that are unclear, although De Neuborg said spontaneous pregnancy or even burden of treatment could be factors.

In the final presentation of the session, Giulia Scaravelli, director of the Italian national ART register, summed up barriers to equality of access in Italy as 'social and cultural' because women seek motherhood 'too late'. A lack of information and campaigns about reproductive health and age-related fertility decline mean would-be mothers are 'too old when they come for ART.'

Other obstacles to fair fertility treatment that she listed include unequal distribution of public ART centres, with private clinics predominant in the south, a postcode lottery over reimbursement of cycles, and discrimination against same sex couples, single women (social egg freezing is permitted but not widely available) and those with needing specific treatment such as PGT, which is permitted but available only in around a quarter of fertility centres.

As has been said many times, infertility does not discriminate. Or as Sarah Norcross, PET director, summed up the situation: 'No matter how rich, poor or your skin colour, you can still have problems conceiving.' Yet the message from this conference was that the sector continues to discriminate on grounds of sexual orientation, race, disability, health and income.

Even the UK – 'the birthplace of IVF' – needs to do better, said Norcross in ensuring access to all and providing a good service at reasonable cost. Ways forward include collecting data on fertility treatment in order to highlight inequality, informing not only patients but also teenagers about reproductive ageing through social media platforms like TikTok, and possibly completely redefining what 'parenthood' looks like.