ESHRE AT ALMER
ESHRE presents the 'evolution of PGT', with a look to the future, to experts in Latin America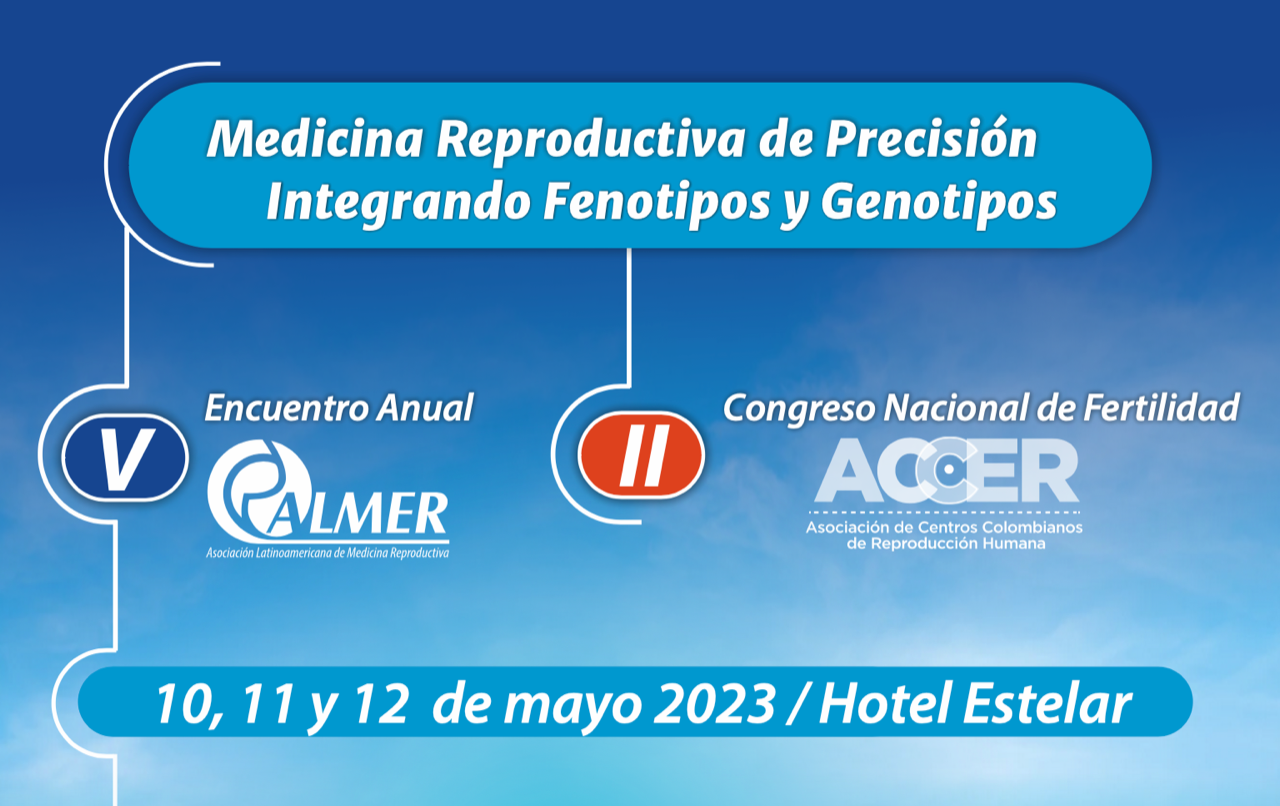 ESHRE, in one of its several collaborations with international societies, hosted an exchange session at the 2023 annual meeting of the Associacion Latinoamericana de Medicina Reproductiva (ALMER), held in Colombia. The session's topic, in line with the overall theme of the congress, was PGT. Efthymia Constantinou, deputy of the SIG Reproductive Genetics, reports.
Francesca Spinella, Chair of the ESHRE PGT Consortium, opened this exchange meeting with an overview of evolving indications for PGT based on the data gathered annually by the consortium. Spinella reported that the majority of PGT tests reported to the PGT Consortium are now performed for aneuploidy screening (PGT-A), whose most common indication is advanced maternal age (accounting for more than 50% of referrals between 2009 and 2019 and almost 70% in 2020, whose data are currently under analysis by the Consortium). It is notable, said Spinella, that for PGT-M cycles there has been an increase in investigations for cancer predisposition. Thus, for years 1997-2006 PGT-M referrals for NF1, BROVCA1 and BROVCA2 (familial breast-ovarian cancer, often referred to simply as BRCA1/2) accounted for 4% of total PGT-M cycles, while from 2006-2017 this gradually increased to 8%, and for 2020 has quadrupled (to 16%). As a closing remark, Spinella emphasised that PGT-M now has 99% accuracy and that PGT is currently moving towards more comprehensive approaches, combining PGT-A and PGT-M in a single test.

Antonio Capalbo, co-ordinator of ESHRE's SIG Reproductive Genetics, described the technologies and advances now evolving in the field. One of his main points was the application of multicellular biopsies and how these have significantly reduced allele drop-out and amplification failure rates. He also emphasised that PGT-M technologies are now suitable for detecting all common conditions referred for prenatal diagnosis. Capalbo reviewed the different technologies of PGT-A, with their benefits and disadvantages, from FISH, CGH and SNP arrays to today's NGS platforms. New developments such as genotyping data and their potential benefits for ploidy determination were also described, with the caveat that all such technologies require validation before introduction in clinical practice.

Efthymia Constantinou, senior deputy for the SIG RG, presented recent ESHRE survey results and best practice recommendations on the management of chromosomal mosaicism in PGT. She presented recent data on mosaicism from its causes and incidence to confirmation from subsequent biopsies. Also discussed were the technical and biological limitations evident in the data, and the possibility of mis-categorisation. A detailed overview of ESHRE's recent recommendations on managing mosaicism was described. Constantinou highlighted the potential for embryo wastage dependent on mosaic results, thus emphasising the importance of managing findings, especially for the couple.

Additional talks on the clinical utility of putative mosaic embryos and their assessment were given by Capalbo and Spinella, whilst all three participants discussed the challenges of personalised reproductive medicine in a round-table discussion.

* This exchange session at ALMER was one of many recently arranged by ESHRE at international congresses, reflecting the importance of scientific collaboration recognised by ESHRE and other professional societies. The meeting's overall theme was 'precision reproductive medicine', with the subject of the ESHRE exchange session ('the evolution of PGT') selected by ALMER. Despite cost implications in Latin America, PGT is of great professional interest, reflected in the active feedback following the meeting.