ANNUAL MEETING 2022
COVID-19 linked to semen impairment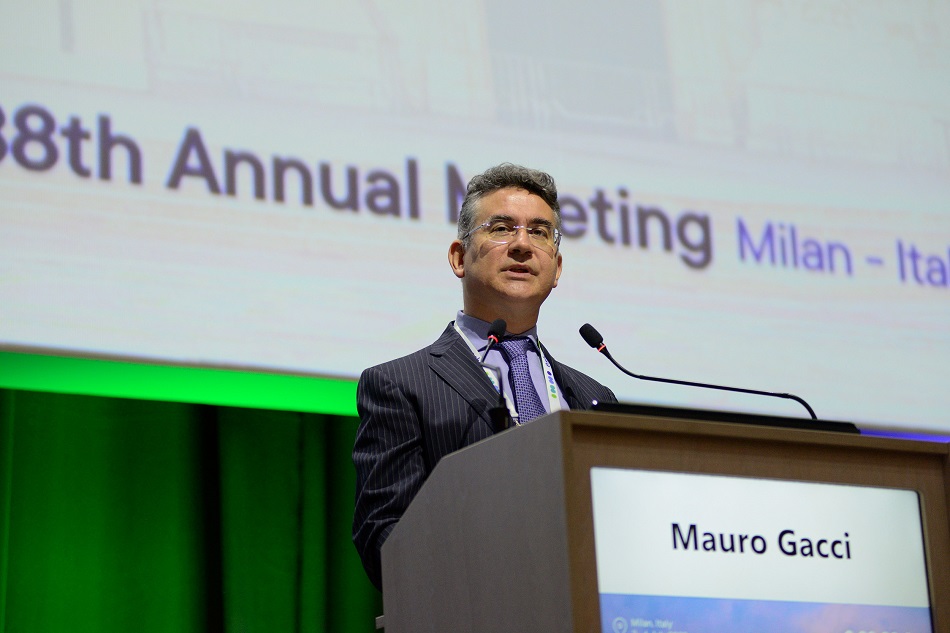 Results of an analysis outlined in the Human Reproduction keynote lecture suggest that men who have recovered from COVID-19 should still be monitored for at least three months afterwards, especially males who have been in intensive care.
Men of reproductive age and recovering from COVID-19 infection should undergo a careful follow up for reproductive function and semen parameters.

This was the take-home message from from the opening Human Reproduction keynote lecture by Dr Mauro Gacci, University of Florence, based on evidence from a study into semen impairment among males who tested positive for Covid during the early stages of the pandemic. A re-evaluation of men should take place at least three months following complete healing, he concluded.

The study report received both the highest number of downloads (20,000+) from Human Reproduction in 2021 and the highest altmetric score. The headline findings of the study showed that a quarter of sexually active men who recovered from COVID-19 demonstrated oligo-crypto-azoospermia; that the SARS-CoV-2 genome can be detected in biological fluids in a very small proportion; and that some show signs of male genital tract inflammation, strictly related to disease severity.

The study commenced in February 2020 when lockdown restrictions were in place, a unprecedented situation which, Gacci said, made communication for research purposes challenging. The clinician praised Human Reproduction editor Professor Cornelius Lambalk for quick publication at a time when there was a need for knowledge around the impact of COVID-19 on fertility.

A total of 43 men aged 18-65 were recruited and categorised as non-hospitalised (n=12), hospitalised (n=26) and intensive care (n=5) patients. All were known to have recovered from SARS-CoV2 as determined by two consecutive negative nasal swabs (the WHO definition at the time). Saliva, pre-ejaculation urine, semen, and post-ejaculation urine were tested for the virus; and semen analysis, and quantification of semen leukocytes and interleukin-8 (IL-1β) were performed.

Results showed one in five (n=11) patients with SARS-CoV-2 infections were oligo-crypto-azoospermic (8 were azoospermic; 3 were oligospermic) about 1 month after recovery from the disease, despite the absence of virus RNA in semen.

Also significant was that pathological levels of IL-1β were found in the semen of 33 patients (77%), which Gacci said suggested not only the presence of infection but also that 'inflammation could be relevant'.

Gacci also outlined evidence from both a follow-up case study report and from a metanalysis which his group carried out into the long-term impact of SARS-CoV-2 (now known as long Covid). He said the results add to the suggestion that each patient recovering from Covid-19 should be monitored to rule out sperm abnormalities.

For the case report, evaluation was carried out at three months post recovery on ten patients from the 43 enrolled for the initial study. This analysis showed that semen parameters (sperm concentration, motility, and total number) had increased overall in 8 in 10 patients in a result described by Gacci as 'surprising'. He added: 'It was a good result. It seems a few months from recovery all parameters return to normal levels.'

However, inflammation was present in the form of high levels of IL-1β despite this improvement in semen parameters. On this basis, Gacci said a genital tract inflammatory condition appears to persist even three months after COVID-19 recovery.

A meta-analysis and systematic review of the available evidence suggests COVID-19 can result in short-term impaired sperm and T production. Published in May this year, the findings show SARS-CoV-2 mRNA can be localised in male genitalia tracts during the acute phase of the disease.