ACCESS TO TREATMENT
Inequalities in global access to fertility care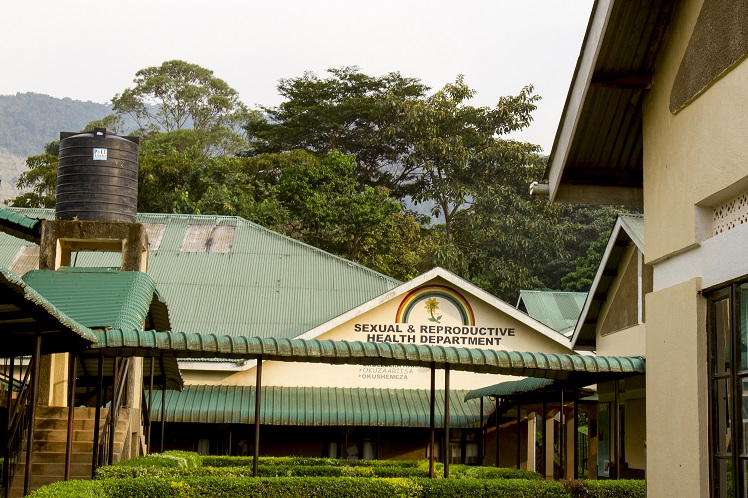 Published 03 January 2020
A Campus meeting in December reviewed the wide variety of cultural, ethical and economic barriers preventing equal access to fertility treatment.
Religious and cultural beliefs, ethics, economics and the reluctance of law— and policymakers to class infertility as a medical problem were the major themes explored as barriers to equal global access to reproductive care at this ESHRE Campus meeting in December.

The recurring view was that attitudes and provision vary widely, even between wealthy progressive western countries and states. This is largely influenced by political and social ideology which has been slow to address changing notions of 'family', and a contraception-based focus in low-income countries.

Restrictive attitudes and approaches are affecting sexual minorities (eg, gay and transgender), Muslims, and would-be parents from poorer countries the most. The result is a growth in cross-border reproductive care (CBRC) which in itself fuels inequality - only those with money can afford it.

In his overview of provision, Willem Ombelet contrasted the situation in Europe, where nearly half (47.7%) of all the world's fertility centres are based, with Africa where more than three in five countries (33 out of 54) have no registered IVF unit and those in existence provide mainly high-cost treatment. Nevertheless, and despite infertility (especially tubal factor) being a significant problem, the healthcare focus is on tackling overpopulation.

Already well documented, Ombelet's The Walking Egg (TWE) project has attempted to bring an affordable IVF solution to Africa. Yet more than a decade on, challenges persist, especially around winning support from governments. Ombelet stressed the need for more awareness of schemes like TWE for the costs of ART to declines and for more debate around reimbursement policies. Otherwise, he warned, more couples in developing countries will resort to unproven methods and/or face starvation in old age without a child to support them.

From number of patients treated to medical practices, cost influences 'everything' according to Mark Connolly. The health economist used his presentation to highlight the negative consequences of limited/no access to reimbursement, such as couples discontinuing IVF treatment or resorting to multiple embryo transfer. Debt is another worrying outcome: one study found that nearly half (48%) of patients borrowed money for treatment, with one in five unable to pay back the money owed.

Yet the reality is that IVF babies benefit society, especially as populations age. Children can be defined as 'public goods', said Connolly, because people can 'consume' their (work) output: one retired person can be financially supported by two IVF babies, he suggested. Therefore, providers should lobby governments using economic - and not emotional - arguments to demonstrate that IVF is affordable. A major step forward, said Connolly, would also be recognising infertility as a medical condition in order to increase the likelihood of funding.

The extent of Islam's influence over access was highlighted by sociologist Zeynep Gurtin, outlining work undertaken with Marcia Inhorn and Soraya Tremayne. In one respect, the family-centric middle-east where ART is flourishing is more advanced than some western countries in accepting infertility as a medical condition, and practices that other religions would regard as taboo are allowed (eg, embryo destruction).

Any inequality arises from a fatwa forbidding all forms of third-party reproductive assistance (donor gametes or surrogacy) for the majority (Sunni) of the world's Muslims. A fierce desire to protect paternity is partly behind this, although Gurtin, from University College London, says traditional beliefs around blood ties are beginning to change.

Shia Muslims faced fewer restrictions because of an independent interpretation of the scriptures which leads to differences in practice. Egg donation, for example, is available in Shia-majority Iran and Lebanon. However, third-party reproduction is still highly stigmatised, resulting in hundreds of donor babies being born through CBRC to devout couples who face the psychological burden of living with their 'secret'.

For sexual minorities — lesbian/gay/transgender people and gay fathers through surrogacy — there are complex social and legal hurdles to overcome as well as stigma. The Netherlands is not alone in stating that a child cannot legally have more than two parents, a requirement that social scientist Hennie Bos said 'does not fit' with the growth in multi-parenting. He presented outcomes from surveys suggesting strong public support for gay/lesbian rights but not for same-sex or single parenting.

Bos also attempted to settle the debate over the psychological impact of gay parenting on offspring. Studies are few and small, but they do suggest that the prevalence of emotional problems is no greater among children from these 'resilient' families than for those with a father and mother.(1)

This viewpoint was supported by Nicola Carone, from the University of Pavia in Italy, whose own research shows that high levels of positive parenting and child attachment exist in families created by gay fathers through surrogacy.(2) Yet to achieve their dream of parenthood these men often resort to CBRC to overcome huge variation in the regulation of surrogacy - which is banned in some countries but allowed in others.

To help them navigate such legal and other hurdles, said Carone, gay men should have tailored support in the form of counselling, as outlined in ESHRE good practice guidance.

1. Bos H. Planned gay father families in kinship arrangements. Australian & New Zealand J Family Therapy 2010; 31: 356-371.
2. Baiocco R, Carone, Ioverno S, Lingiardi V. Same-sex and different-sex parent families in Italy. J Develop Behavior Pediatrics 2018; 39: 555-563.