CHAIRMAN'S UPDATE
More responsive and more effective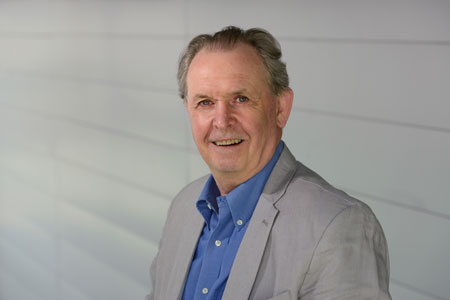 Published 07 November 2018
ESHRE Chairman Roy Farquharson describes the outcome of a two-year strategic review which aims to enhance member support in five key areas of ESHRE activity.
As the summer heat of the best-ever attended ESHRE Annual Meeting recedes, the autumn cold has arrived in Europe. Fresh winds blow in fresh ideas. The pace and complexity of ESHRE business continues apace and with it new developments and expansion reflecting the enthusiasm and commitment of so many ESHRE members whose voluntary contribution is highly valued.

The ESHRE Chairs have, in conjunction with our Executive Committee (ExCo) and Central Office (CO), undertaken a full strategic review over the past two years of how we see the road ahead so that we can plan, implement and provide the necessary support for all ESHRE members. This process has taken several meetings to develop and has employed an outside management consultation agency in clarifying our common objective and agreed direction. The aim is simply to be more responsive and effective in dealing with all our members' interests. Five main areas of activity were prioritised:
1. To generate and share smart content (in setting standards, guidelines, education, certification)
2. Research and innovation in human reproduction
3. To share objective information, guidelines and data with policymakers
4. To strengthen members' footprint
5. To raise ESHRE's visibility among its key target groups

To improve effectiveness, members of the ExCo will individually take up one of these priority area and thus create a small core group of two or three ExCo members. Each group will have a direct link to Central Office to deal with the needs of each specified area. And within Central Office the creation of an Executive Support Officer for each priority area will bridge the gap between ExCo and Central Office to promote effectiveness. By improved communication, we hope that our current structure and function with SIGs and all working groups will be enhanced and improve support.

Collaboration with other relevant international societies has increased in recent years as a result of demand and request for exchange sessions and precongress courses. This increasing level of exchange has placed big demands on all the SIGs, who have proved more than able to take this on. This provision of educational support is much appreciated by our sister organisations. The longstanding exchange with ASRM continues and the excellent three-day 'Best of ASRM and ESHRE' meeting has been planned well in advance to take place in March 2019 in New York City. In 2018 we have enjoyed setting up exchange sessions with ALMER (Latin America), IFS (Indian Fertility Society) and ISAR (Indian Society for Assisted Reproduction). In 2019, ESHRE will be presenting sessions at the meetings of ASPIRE (Hong Kong), IFFS (Shanghai) and will welcome to our own Annual Meeting contributions from India and China as part of our exchange sessions in the main programme.

It is now ten years since the i-phone arrived and the innovation of the digital age has enhanced our lives. Equally, reproductive medicine and science has taken ESHRE to a new global level of participation which is an attractive but demanding challenge, but one which we'll do our best to meet.